When you are planning a destination wedding (see details below!)
When you have less than 3 months to plan a spectacular event
When you both work full time
When your guest lists exceeds 75 guests
When you and your partner or future spouse become overwhelmed with stress in the very beginning stages!!!
When you want to be surprised with unusual wedding gifts, because of your unusual wedding
It takes many hours to research the perfect wedding vendors and services. Allow Affairs Remembered to help find the right products for you
During our first initial phone consultation we will ask you all about the event. We want to get a mental vision of the event in its entirety and knowing these seemingly random bits of information will help us in establishing a basis of where our creativity and event designs will begin.
Wedding Planning Packages
Golden Jubilee
Full Service Wedding Coordinator
This is a comprehensive package offering everything needed in order to plan a wedding. This includes vendor appointments, unlimited consultations, assistance with bridal attire, personal shopping and much more.
Blue Topaz
Intermediate Package
This package was designed for the couple that has started doing their own legwork and needs some help in designated areas. This package includes the rehearsal and offers limited consultations.
Month of Coordination
Preliminary meeting to discuss your dream wedding and expectations of your upcoming event including budgets, vendors, themes, venues etc. Consultations with you via email, telephone, and in person to discuss various options, answer any inquiries or any additional accommodations needed. This service does not include vendor appointments.
Special Note
Professional and Certified Wedding Planners agree that there truly is no such thing as just "day of" coordinating for an event as elaborate as the celebration of a wedding. At times, this type of service can actually be more work and stress for a Certified Wedding Planner since we have not been involved in the planning process yet the execution and success still lies with us. Therefore, we require the client to provide detailed information on all aspects of their event.
Special Event Coordinator
We would be delighted to assist you plan: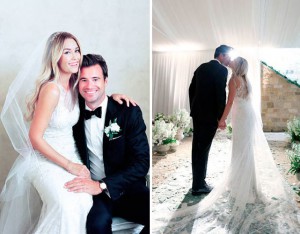 Any Pre~wedding festivities, Baby Showers, Corporate Functions, Social Gatherings, Family Reunions, Birthdays and much more..
Special Proposal Coordinator
Are you in need of romantic ideas, assistance with special set up and coordinating important and crucial deliveries??? Contact us today so that we can arrange that special proposal for you!!!!
Quinces and Sweet Sixteen Event Coordinator Package
Allow us to plan the birthday party that everyone will rave about! From the initial planning stages until the last guest leaves… we guarantee your birthday party will be the talk of the year!
Destination Weddings
Florida's Wedding and Event Guru designing, producing and creating fabulous weddings in Florida, New York and the beautiful West Coast California… Contact us today for your complimentary consultation.
Frequent Destination Wedding Questions
How difficult is it to plan a destination wedding?
As trouble-free as you want to make it, as long as you have a professional wedding planner on your side. Since they know the local venues and vendors, they'll have no trouble choosing the best florist, selecting the most exclusive yet affordable, band and the most scrumptious cake in town. They will also take care of all the necessary paperwork. All you have to worry about is making it to the ceremony on time!
How much will a destination wedding cost me?
This answer really depends on the amount of guests you chose to have and where. Traditional weddings have an average guest list of 175; destination weddings have an average of 60. If you are planning on inviting your vendors to travel with you they may even charge you less for the very same service.
What about the guests that cannot afford to travel or
whom we do not want to invite?
Consider having an informal reception or small gathering in your hometown. This will make the guests feel as part of your of your wedding. You can hand out affordable keepsakes carrying the same motif of your destination wedding.
What kind of dress should I wear?
Consider a dress that goes well with the environment. You do not want a ballroom gown in an outdoor wedding. Wear something you know will feel comfortable and that is made from a light and airy material (ex. organza, chiffon…). You may also want to incorporate your accessories with the location. On a Florida Beach wedding incorporate tropical flowers either in your hair or your bouquet. In Hawaii, have your guests wear leis around their necks… and so forth.
Can't we plan our own destination wedding?
Planned right, a destination wedding is truly the most unique way to commemorate your special union. Unfortunately, when you try to cut costs by not hiring a professional wedding planner, horror stories arise…
Over the years we have heard quite a few horror stories from brides and grooms who chose to plan their wedding entirely on their own,. Missed flights with no emergency number for support, hidden clauses in hotel contracts leaving couples with an enormous financial liability on their hands. reservations cancelled in error and so on…you name it we've heard it!!
Did you know that …..
72% of Destination Weddings take place in the U.S.
The number of Destination Weddings has doubled in the past decade
Destination Weddings cost less that traditional weddings
Destination weddings can be affordable for your guests ~ but only if you all plan together!
More than half of all weddings take place in the afternoon
Most brides plan their wedding for 7 to 12 months
The average engagement is for 16 months
Top 5 popular months to get married….
August
June
July
September
October
Top Destination spots:
Hawaii
Mexico
The Bahamas
Florida
Jamaica
Puerto Rico
Las Vegas
Allow us to make your next event a remembered affair!
Florida's Wedding and Event Diva Alice K. Villar,
will create, design and manage a spectacular and
unforgettable affair for you…